Shinhung Global Co., Ltd. running its business
in a transparent and fair way
We will do our best to give the true impression to customers,
and have full responsibility for executives & employees, partner firms, and the society.
What is Cyber Auditor?
It receives any reports of the unfair work process, wrongful acts requested with the misuse of a position,
and corruption that executives and employees have.
These reports are processed in a confidential way.
The matters to be reported
Embezzlement and misuse of money, bribery acceptance of executives and employees

Unfair work process of executives and employees

Overall disadvantageous matters to trading

Other matters violating ethical management
Report place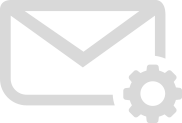 E-mail : koosy@gshinsung.com
FAX : +82-55-296-0160
TEL : +82-55-712-9525
Address : 35, Seongju-ro 97-gil, Seongsan-gu, Changwon-si, Gyeongsangnam-do